Comfort, style and boho vibe- Rajasthani Mojari is never out of vogue. It is interesting to see this traditional art of Rajasthan making its mark in international fashion scenes.
Crafted in the narrow lanes of Jodhpur, Jhunjhunu, Ajmer, Bikaner, Jaisalmer and Jaipur, handcrafted mojari is slowly losing its charm as the younger generations are switching their interest. Machine-made mojaris are the prime reasons for the decline in demand for hand-crafted ones. Low availability and high cost of raw materials, slow making process, lack of interest in family members, low wages and low institutional support are other factors causing their decline.
To address these concerns, Oorjaa comes forth intending to unfold the stories of these artisans through the conventional platform that sells original handcrafted juttis & ignites the change to embrace 'handmade' among the fashion and lifestyle circuit of the country.
Rajasthani Juttis are handcrafted in many ways – attractive patterns, prints, themes and colours according to the occasion. Check out these block print fabric juttis that go perfectly with Indian as well as western dresses.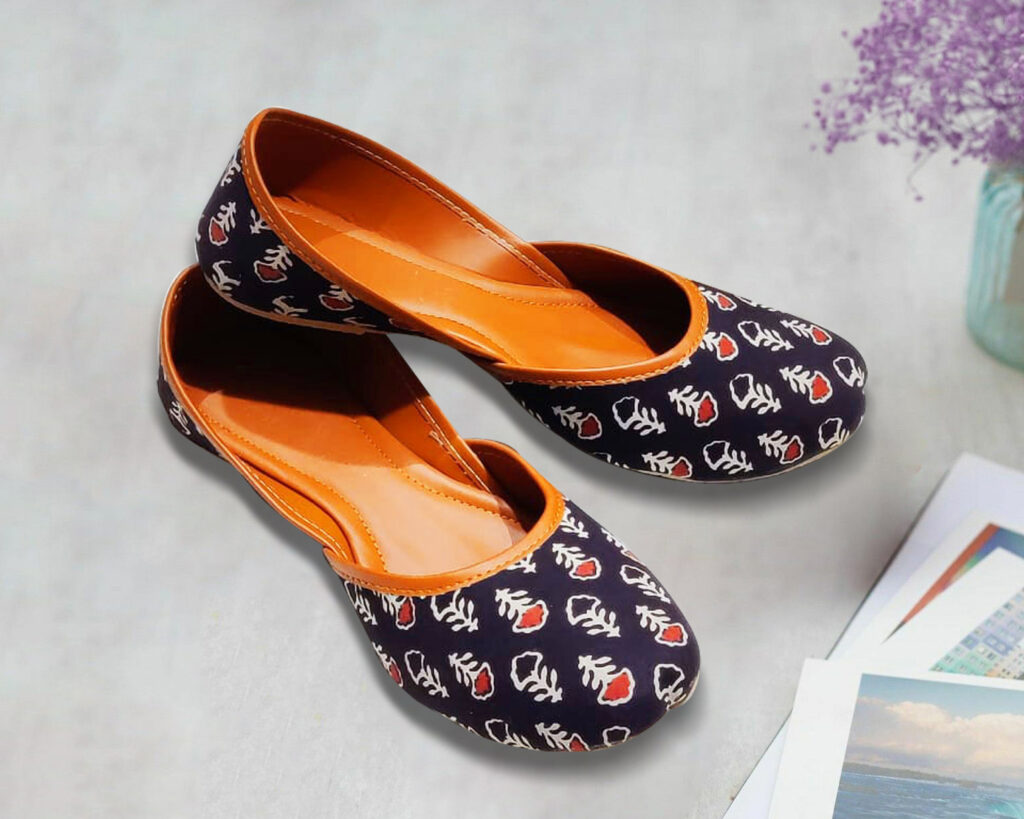 The modern jutti crafted with hands in the remotes of Rajasthan is an expression of our heritage and ethnic designing. An artistic mix of tradition and modernity goes into designing this creative footwear.
Visit the link below to explore our wide range of Rajasthani Block Print Juttis!
https://oorjaashopping.com/product-category/juttis/
Connect with us on
Contact: +91 7073088848
Instagram: https://bit.ly/3ttFAns
Facebook: https://bit.ly/3HsIZJn
Website: https://bit.ly/3xG8HXl
Leave your comment
Related posts